From the creators of React Router and Reach UI
Phoenix, AZ
Nov 18th - Nov 19th, 2019
9:00 AM

-

4:00 PM
S
M
T
W
Th
F
S
View All Cities and Dates
---
Deepen your fundamental understanding of React's composition model and dig into some advanced, real-world use cases like animating route transitions, manage data caching, and real-time updates.
We'll also be covering React's latest feature, hooks, in depth. Hooks promise to simplify your React code and make building clean, reusable abstractions easier and faster than ever.
Overview
Two Days of Professional Training
Hit the Ground Running with Hooks
Great For All Levels of Knowledge
Includes Lectures and Class Projects
So Much Code, Seriously
Lots of Q&A with the instructors
Catered Lunch
What You'll Learn
React's Fundamental Composition Model
Hooks History: Motivation, Patterns They Replace
Simple, Complex, and Shared State Management
Thinking In Effects
Composing and Sharing Non-Visual Behavior
Basic and Advanced Routing
Data Loading and Caching
Realtime Updates
Clientside Authentication
Performance Considerations and Optimizations
Animating UI and ... Everything Else
Keyboard Accessibility and Focus Management
Who Should Attend?
No matter how much experience you have with React, you're sure to gain a lot from this workshop.
Beginners:
If all you've done is the official React tutorial then you are ready for this workshop. We'll be starting from the fundamentals of React for rendering, composition, and UI updates and moving through to advanced use-cases. Because of React's latest feature, hooks, we're able to cover topics with beginners that we previously reserved for our Advanced trainings. The most important thing to be ready for this workshop if you're a React beginner is to be comfortable with JavaScript and browser development than with React.
Intermediate:
If you've been working with React in production for a while and are looking to level up, this is it. We'll revisit the fundamentals of React that you may have skipped in order to get the job done™. Take a step back with us, and then several huge steps forward as we explore the power that hooks give you over your day-to-day code as well as your reusable abstractions. After this, you'll write code that makes you grin wider than any other code you've written before, composing UI and behaviors with uncommon clarity.
Experienced:
If you're a seasoned React developer, there's no better way to get caught up on Hooks and what it means for your code and team than this workshop. You'll get priceless insights into how Hooks will help you build great abstractions for your team that will work in new and mature code-bases. Finally, you'll leave with the vocabulary and real-world examples to help you teach and lead your team to be successful with React in a Hooks world.
---
About the Instructor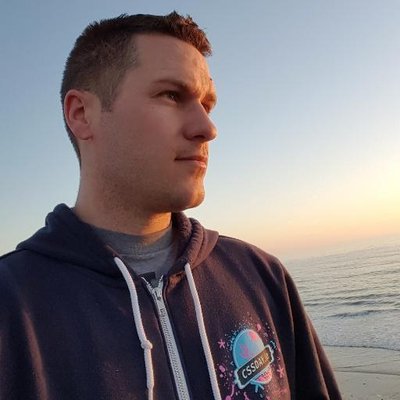 Brad Westfall
Brad has been teaching Web Development since 2010 including bootcamp instruction, online videos, conference speaking, writing at CSS-Tricks.com, and corporate training for React. He loves to connect with students by helping them achieve their technical goals and by distilling complex concepts into simple instruction.
What To Expect
Bring your laptop because you're going to be writing a lot of code. Each day follows a cycle: lecture, exercise, Q&A, break, repeat. We'll provide a ~45 minute live-coding lecture where we introduce a new concept by refactoring some code. Then we turn it over to you to work out an exercise--applying the same concepts from the lecture into a different app. During the exercise, we'll walk around the room, giving you time for one-on-one questions and help with the exercise. If you're faster than the rest of the group you're encouraged to help those around you. The best way to learn is to teach! After that, we'll code up a solution and then open it up for group Q&A. You'll learn a lot, have some fun, and meet some great people, too.