Learn from the creators of React Router and Reach UI
Level: Fundamentals to Advanced
Remote Workshop
Mar 26th - Mar 27th, 2020
- US Central Time
11:00 AM - 6:00 PM
S
M
T
W
Th
F
S
---
Released in 2013, React continues to prove itself as the tool of choice for web developers of the biggest and the best websites on the Internet. We know, because we've trained their teams. We'd like to show you how, too 🤗. In this workshop we'll go beyond the docs and show you how to apply the fundamental concepts of React to real-world product development.
View All Cities and Dates
What You'll Learn
What it means to be "declarative"
What it means to be "composable"
Component state management
Application data flow
Predictable state management with "reducers"
Shared application state
State ownership with "controlled" and "uncontrolled" components
Adding non-visual behavior with effects
Navigating pages with React Router
Working with data and REST APIs
How to share visual elements of the app
How to share non-visual behavior
How to avoid race condition bugs in useEffect
All about the new "hooks" API
Whatever else you want, cause there's lots of Q&A!
Who Should Attend?
No matter how much experience you have with React, you're sure to gain a lot from this workshop.
Beginners:
If you're fairly new to React, you stand to gain the most from this workshop. We'll be starting from the fundamentals of React for rendering, composition, and UI updates and moving through to advanced use-cases. Because of React's latest feature, hooks, we're able to cover topics with beginners that we previously reserved for our Advanced trainings. The most important thing to be ready for this workshop is to be comfortable with JavaScript and browser development.
Intermediate:
If you've been working with React for a while and are looking to level up, this is it. We'll revisit the fundamentals of React that you may have skipped in order to get the job done™. Take a step back with us, and then a few big steps forward as we explore the power that React's latest features give you over your day-to-day code as well as your reusable abstractions. After this, you'll write code that makes you grin wider than any other code you've written before--composing UI and behaviors with uncommon clarity.
Experienced:
Even experienced React developers get an "aha!" moment or two--but you're not attending for yourself, you're attending for your team. You come to level up your ability to level up others. We've been using and teaching this stuff for years. We've tweaked our material to find the best ways to explain the core concepts of React. You'll return to work with the vocabulary and use-cases to be a multiplier on your team in code reviews, technical discussions, and pairing sessions. Or just come to be entertained, because it's a good time!
---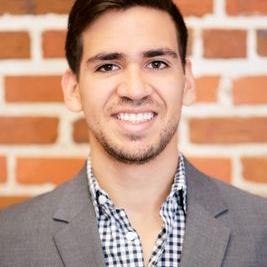 David Khourshid
David Khourshid is a Microsoft software engineer with a passion for innovative user interfaces, animations, software modeling, and cutting-edge front-end technologies. He's the creator of XState, a library that brings state machines and statecharts to the modern web in React (and any other framework) and enables app logic to be visualized, simulated, tested, analyzed, and more. He's also half of the Keyframers, a weekly coding live-stream where imaginative user interfaces are brought to life. When not speaking around the world or coding behind a laptop keyboard, he's usually behind a piano keyboard.
What To Expect
Bring your laptop because you're going to be writing a lot of code. Each day follows a cycle: lecture, exercise, Q&A, break, repeat. We'll provide a ~45 minute live-coding lecture where we introduce a new concept by refactoring some code. Then we turn it over to you to work out an exercise--applying the same concepts from the lecture into a different app. During the exercise, we'll walk around the room, giving you time for one-on-one questions and help with the exercise. If you're faster than the rest of the group you're encouraged to help those around you. The best way to learn is to teach! After that, we'll code up a solution and then open it up for group Q&A. You'll learn a lot, have some fun, and meet some great people, too.